Microsurgeons usually perform vasectomies and vasectomy reversals, and urologists who are also skilled in microsurgery can conduct them as well. Urologists are trained physicians who treat different issues affecting the organs in the urinary tract. Urologists also take care of and treat issues that occur in the male reproductive system and organs. Hence, some urologists do qualify to perform vasectomies and vasectomy reversals on patients. To learn more about urologists and their link with vasectomies, read further below.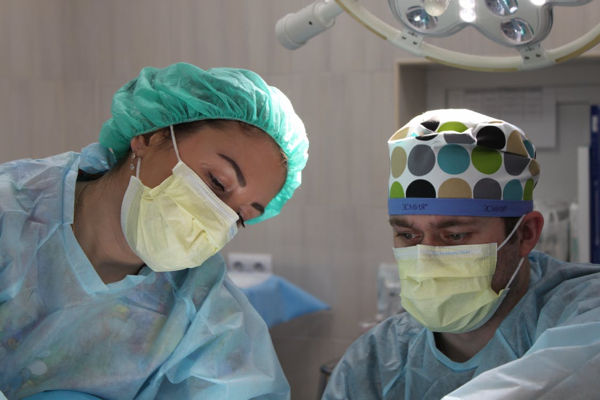 (Source)
Who are Urologists?
Urologists are doctors that specialize in genitourinary issues related to the urinary and genital organs of both men and women. As they specialize in this field, urologists have a broad knowledge in other fields that link to cancerous treatments of the testicles, kidneys, urethra, prostate, and bladder. Since urologists focus on male reproduction, they can also perform vasectomies for birth control purposes, as well as vasectomy reversals.
Urologists receive a credited medical degree after graduating from a prestigious medical institute and continue their postgraduate residence training in different hospitals for around five years. They attain a license to practice surgery and medicine, though their sole focus is practicing urology. As there are many issues involved in urology, physicians attain special training in different areas that are broken down into adult urology, pediatric urology, urinary incontinence, and more.
Vasectomy and Vasectomy Reversals
Vasectomy is a surgical procedure that blocks the sperm from contacting ejaculated semen from the penis. With a vasectomy, you will still ejaculate semen, but the only difference will be that it won't contain sperm cells. The sperm is usually soaked up by the body. Sperm is the male reproductive cell that fertilizes a female egg, causing her to become pregnant. Many people get a vasectomy because they want to get pregnant, but if they change their mind later on, they can get a vasectomy reversal.
A vasectomy reversal is a surgery that helps undo the process of a vasectomy. Men who underwent a vasectomy opt for this procedure if they want to have children. A vasectomy reversal involves reconnecting each tube that takes sperm cells from the testicle right into the semen. If the reversal is successful, sperm combines with the semen once again. You regain your fertility this way, allowing your spouse to get pregnant. The pregnancy rate after a vasectomy reversal may differ, depending on the procedure. The rates usually vary from 30% to 90%.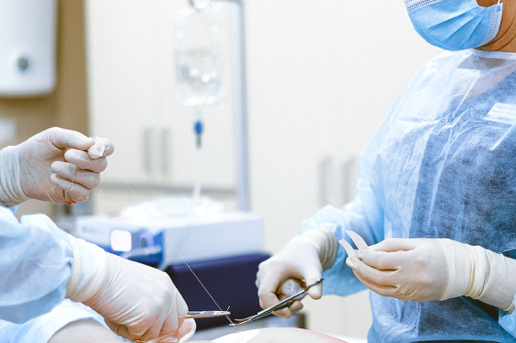 (Source)
How to Choose the Best Urologists for Vasectomies and Vasectomy Reversals
If you're getting a vasectomy or vasectomy reversal from a urologist, you have to make sure you choose the best one. You must keep a few things in mind when choosing a urologist for a vasectomy and vasectomy reversal. They are as follows:
Their Qualifications
Urologist qualifications are one of the most important things you should check for before approving them for your vasectomy or vasectomy reversal. Their qualifications and credentials are usually mentioned on their website. You can also gather information from the hospital they are performing your surgery in. It is best to choose a urologist who has had successful experience in performing vasectomies and vasectomy reversals. This way, you will feel safe and comfortable when going in for surgery.
Ask For Referrals
You can ask friends and family for referrals of good urologists in town. They will surely give you a better view of a specific urologist and can advise which ones offer top level service. You can also ask your family physician. They will surely know of different doctors who specialize as urologists and perform vasectomies. The more referrals you get, the better you can shortlist and choose the best one for your vasectomy and vasectomy reversal.
Check Online Reviews
If you want to look further into a urologist, you can take a look at online reviews, which are usually mentioned on their website or the clinic's website. This way, you can learn about the experience other patients had, which makes your selection process much easier.
Book a Consultation
It is advised to have multiple meetings with your urologist before your surgery. You can book a consultation with them prior to the surgery and ask them all the necessary questions. The consultation appointment will help in gathering more information, and you can make a proper judgment on whether or not you're comfortable with that particular urologist carrying out your vasectomy or vasectomy reversal. The consolation will also be a good time to get comfortable with the urologist and establish a relationship where you can trust them to perform such a major surgery.
Urologists & Vasectomy Reversals: Final Thoughts
So yes, urologists are qualified to perform vasectomies and vasectomy reversals. All you have to do is make sure you choose the right one with the help of a few guidelines mentioned above. They should be skilled and experienced in microsurgery, and should have performed multiple successful vasectomy reversals.
If you want to attain the best and safest vasectomy or vasectomy reversal in NYC, then get in touch with Dr. Yaniv Larish and schedule an appointment today.
Yaniv Larish, MD
4 East 76th Street
New York, NY 10021
(646) 862-5500