Is anyone eligible for vasectomy reversal surgery? We will discuss this question in this article. Have you and your partner or spouse considered conceiving a child? Have you both decided that you're now ready to bear a child? Well, if you previously went under a vasectomy to permanently restrict sperm flow out of your penis, you might be considering a vasectomy reversal procedure. However, getting a vasectomy reversal can have you and your partner or spouse asking several questions. What are those important questions and factors for consideration? In this post, you will learn about who qualifies for vasectomy reversal surgery.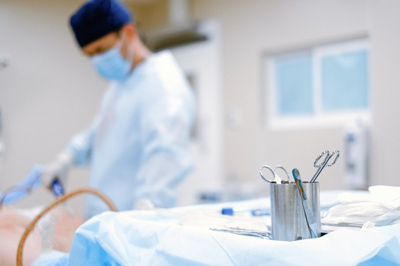 Vasectomy reversal refers to the process of reattaching the vas deferens' severed ends, i.e., the tube that carries sperm to form a healthy ejaculate with the semen fluid. Only two microsurgeries are common in the urological healthcare field, including vasoepididymostomy and vasovasostomy.
What Does the Procedure Involve?
The procedure generally occurs at a hospital or surgery center where expert urologists and surgeons operate. There's usually a short-term hospital stay after which the patient is free to go and rest at home for a few days before getting back to their normal daily activities. However, most surgeons and urologists will recommend the patients to have an overnight stay so that any post-procedure complications are dealt with on time.
The procedure is nothing more than a typical vein repair. However, the use of fine surgical tools and equipment makes the procedure quite complicated for an average surgeon. That's one of the major reasons why you should look for a well-trained and experienced urologist for effective recovery.
The procedure begins when the surgeon delivers anesthesia to the patient. The anesthetic effect either renders the surgical site completely numb or makes the patient fall asleep to avoid painful discomfort. Since a reversal is more complicated than the original vasectomy, a vasectomy reversal procedure should take place with adequate care.
With the use of microscopic surgical equipment, the surgeons magnify the visuals of the vas deferens, which is the tube that carries the sperm towards the penis along with semen fluid. Here're the two main microsurgery methods via which surgeons reverse a vasectomy:
Vasovasostomy
In this procedure, the surgeon makes minor incisions near the scrotum to visualize the vas deferens. The surgeon will then find the severed/ tied ends and reattach them to enable sperm flow within the tube.
Vasoepididymostomy
This microsurgery is quite similar to vasovasostomy, but it involves reattachment of the vas deferens directly to the reproductive organs, which are the testicles in the scrotum, a sac-like organ under the penis. This is done when the severed ends of the vas deferens have semen fluid, but it doesn't contain any healthy sperm.
The surgeon will analyze your vas deferens semen fluid beforehand to figure out which microsurgery will work best for you. Usually, that decision is taken during the surgery.
What to Think About Before a Vasectomy Reversal?
When trying to figure out whether or not you're eligible for a vasectomy reversal procedure, make sure you know certain things. Discussing and running thoughts over several things will help you know whether or not you stand as a suitable candidate for a vasectomy reversal procedure.
The cost of a vasectomy reversal procedure is high, which means that typical health insurance won't cover it. So, make sure you're planning and covering the costs beforehand.
You must find the best urologist with adequate surgical skills to carry out a vasectomy reversal on you. The main qualities to look for include experience, training, and knowledge. Find a urologist with all the right qualities, including experience in performing the said procedure almost constantly.
Make sure you search for a urologist/surgeon who's trained in handling microsurgical equipment and taking care of split-second decisions like deciding on which microsurgery is better for you depending on your sperm health status.
Who's Eligible to Get a Vasectomy Reversal?
So, are you eligible for a vasectomy reversal procedure? Can you cover the costs of a vasectomy reversal procedure by yourself, or do you require help via insurance? Can you find the right urologist/surgeon near you? Well, there're several checks that your urologist or primary healthcare provider may also make to check whether or not you qualify for the said procedure.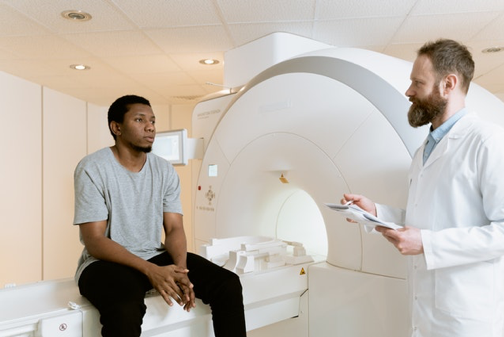 Physical Exam and Medical History
The main factor for eligibility is doing a physical exam. The urologist/surgeon will perform a physical test and check for any underlying medical health conditions that could interfere with the procedure. The doctor will also suggest that you have your previous medical records reviewed before opting for the procedure.
Fertility Rate and Health Sperm Production
The urologist will check and ensure that your testicles are still making healthy sperms. If you have fathered a child previously, this is proof enough for the urologist to move ahead with the procedure. Otherwise, you will take a fertility test.
Partner's Fertility Test
You can't spend a huge amount of your savings and get a vasectomy reversal when your partner isn't fertile or capable of conceiving a child. For instance, you may have to advise your partner to go under a gynecological exam.
Who Is Eligible for Vasectomy Reversal Surgery? Conclusion
If you wish to find one of the top urologists and surgeons in NYC, give us a visit at Vasectomy Reversal NYC. Dr. Yaniv Larish is among the top urologists in the NY, NJ & CT Tri-State area. He has practiced under reputable urological professionals helping patients with various urological disorders and diseases.
If you have questions about reversing your vasectomy, or any other urological condition call Dr. Larish today.
Yaniv Larish, MD
4 East 76th Street
New York, NY 10021
646-862-5500