At some time after vasectomy for long term birth control, many men decide to reverse their vasectomy in order to conceive more children. For many couples, vasectomy reversal offers the most natural way to conceive after vasectomy.
Alternatives to vasectomy reversal do exist; for example, in vitro fertilization of an egg after surgical testicular sperm extraction. Sperm is removed surgically from the testicle in this procedure. The egg from the female partner must also be harvested surgically and fertilized in-vitro.
Vasectomy reversal micro-surgery is a very difficult, technically demanding, delicate procedure that requires tremendous surgical skill and experience. Also called Vasovasostomy, vasectomy reversal micro-surgery is an outpatient procedure. The surgical procedure is performed in order to reconnect the two ends of the vas deferens that were cut during the original vasectomy procedure allowing sperm to enter the ejaculate and restore fertility.
This challenging procedure takes a combination of high levels of dexterity and experience, both of which Dr. Larish possesses. Additionally, Dr. Larish uses a high quality surgical microscope, quality micro-instruments and micro-sutures, and a highly trained support staff.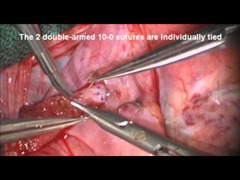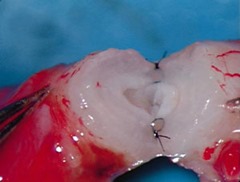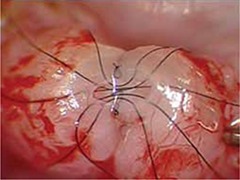 Dr. Larish performs this procedure at Gramercy Surgery Center in Manhattan. This ultramodern, state of the art facility utilizes the most modern surgical microscope and micro-instruments. The also have the most trained and experienced nurses and support staff. Equally important, Gramercy Surgery Center employs high skilled anesthesiologists to ensure a safe surgical experience.
If you are ready to reverse your vasectomy call Dr. Larish today at (646) 862-5500 to schedule a consultation.