Who are and what training to microsurgeons receive? Microsurgeons have to follow some of the strictest surgical disciplines to perform procedures using specialized tools and different operating techniques. Microsurgery is quite important when it comes to transplanting tissues from one part of the body to another. It is essential to join amputated parts of the body. Microsurgery doesn't just involve the use of the microscope: there's much more involved.
It's not easy becoming a microsurgeon, as you need to complete years of training and studying first. Many institutes and medical schools around the world offer training for microsurgeons. Read further below to learn what training microsurgeons receive.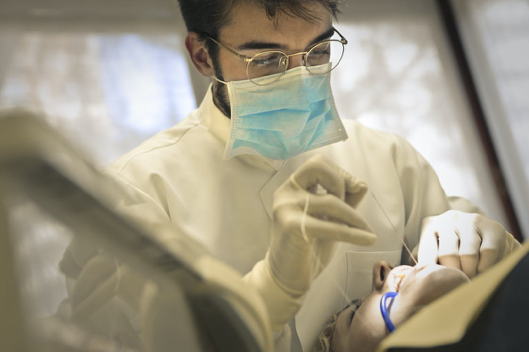 (Source)
Who are Microsurgeons?
Microsurgeons are professionals in the healthcare industry who perform some of the most delicate and advanced surgeries. This includes plastic surgery, reconstructive surgery, and many other types of surgical procedures. Microsurgeons help patients deal with different types of injuries and perform most procedures by looking through a microscope. It allows them to transplant muscles, tissues, and veins.
These procedures require thorough practice and technique, which is why it is so important for microsurgeons to undergo effective training. Microsurgeons can perform an endless array of surgeries, but they play a major role when it comes to plastic surgery, as well as vasectomy reversals.
Microsurgeons Training Steps
Microsurgeons go through two types of training. One is the hands-on training, and the other involves theoretical lectures. Mentioned below are the steps involved in hands-on training for microsurgeons:
1.     The Microscope
The first stage involves using the microscope. This is one of the main things and techniques used during microsurgery, but not the only one. Using the microscope to focus and how to position it correctly are the few main things taught during this stage. There are different retro preparation and retro filling techniques taught and practiced to get firm with the use of a microscope.
2.     Microsurgery
The second stage of the training involves microsurgery, which is usually the interesting but difficult part. During this, candidates practice ultrasonic retro preparation, osteotomy, apicoectomy, and retro fillings, all of which are practiced on dental mannequins. Before practice, participants are showed live demonstrations as part of their training, and the surgeons dictate every step of the training to the candidates understand what's going on.
The microsurgery is observed on a TV monitor that is usually kept in a conference room, and students are usually encouraged to interact with the surgical team during the surgery through a proper audio system. This is one of the most interesting steps as it helps you understand the core of microsurgery, which is performing one as there is a lot of that Microsurgeons will be doing.
3.     Microsurgery Practice on Mannequins
The third stage involves practicing microsurgery on mannequins. Whatever learned in the second stage will now be applied on mannequins, and to see how much you have observed and understood during this live surgery. They always say practice makes perfect, and by doing this, you gain efficiency and the confidence to perform real-life microsurgery. There are numerous different techniques and placements carried out during microsurgery, especially with the use of a microscope. To perfect all of this, you have to practice it thoroughly.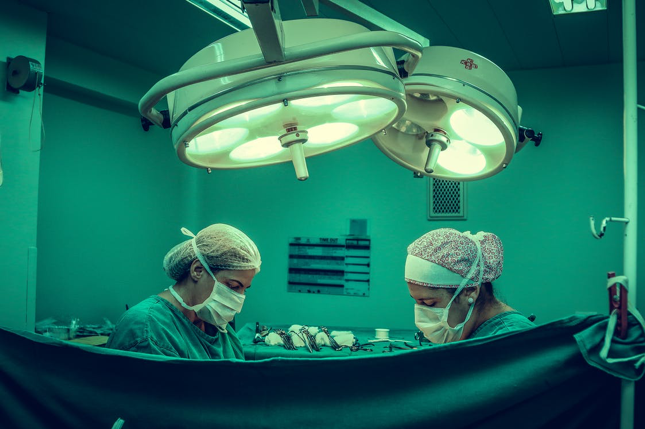 (Source)
Microsurgeons Lectures
Attending lectures is another part of training, as microsurgeons usually do this before the hands-on phase of training and education. Sometimes, professors provide lectures during the hands-on part. The lectures include different training exercises that are specifically for candidates to understand different surgical tools and how to use the microscope. The lectures are the gist of microsurgery and are actually very important to understand before you jump into the surgical part.
The first thing introduced is the criteria based on which professors will instructor demonstrate. There are many instruments involved in microsurgery, and they will demonstrate how to use each one. When it comes to microsurgery, instructors will help the student understand the purpose of each type of microsurgery and provide surgical tips in real-time.
They will also teach advanced microsurgery concepts, such as molar surgery and the management of sinus perforation. Candidates will come across many techniques, such as the tooth replantation technique, guided bone regeneration techniques, effective metastatic techniques, and much more. Once they implement these techniques, candidates can get to the hands-on stage and start practicing what they have learned.
What Training Do Microsurgeons Receive? Final Words
As you can see, it's not easy becoming a microsurgeon, as it requires a lot of training and years of practice. Now that you're aware of the different procedures microsurgeons specialize in, you can rest assured that you're getting the best of care. Microsurgeons perform most vasectomy reversals. Dr. Yaniv Larish is among the best microsurgeons in NYC that performs vasectomy reversals.
Call us for more information and to book a consultation.
Yaniv Larish, MD
4 East 76th Street
New York, NY 10021
(646) 862-5500