Can all vasectomies be reversed when it comes to the vasectomy reversal procedure? Vasectomies are a common medical procedure around the world. It is for those couples or partners who wish to live a romantic life without the risk of getting pregnant. Since a vasectomy deals with the male's reproductive sperm, it is a highly successful and effective contraception method.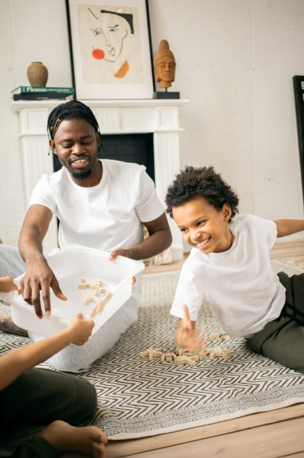 (Source)
However, after spending some time together, a couple might decide to get a reverse vasectomy. There are many reasons behind a vasectomy reversal, primarily the wish to have children and begin a family. Moreover, a male might feel self-conscious regarding his health, which can lead him to opt for a vasectomy reversal. Hence, it is best to know beforehand what happens in a vasectomy reversal and whether all vasectomies are reversible or not.
Are All Vasectomies Reversible?
Answering the main questions first, you should know that all the vasectomies are reversible but require a lot of consideration. It involves the incision and ligation of the vas deferens in the scrotum of a male. Thus, the reversal involves the re-attachment of the veins.
While all vasectomies have a high chance of success in reversal procedures, certain complications can occur. Often, without adequate care, the results might be unsatisfactory and cause severe implications on health and lifestyle.
Some Risks of the Vasectomy Reversal Procedure
Painful Scrotum
Pain can begin and persist in the scrotum, near the vas deferens, and some close venous parts of the lower body. Although this is highly uncommon and doesn't hold any medical record, such cases are possible and will require the immediate attention of a skilled medical professional.
Surgical Infection
Infections can happen after a surgical treatment or operation. Cutting a vein open and then incisions and ligation exposes the sensitive internal organs and blood vessels to foreign elements. Hence, chances of infection rise but are treatable through antibiotic therapy.
Internal Scrotum Hemorrhaging
The vasectomy reversal procedure can increase the chances of internal hemorrhaging in the scrotum. This can lead to hematoma (blood collection), and clotting within that is responsible for the painful swelling in the scrotum. However, it is often the result of inadequate care and health preservation. Moreover, using scrotal support, ice packs, antibiotics, and more can help in controlling the risk of progressing pain.
What is a Successful Vasectomy Reversal?
Vasectomy reversal appears to be a relatively straightforward procedure that is no more than rectifying the previous "snip". However, it can lead to certain complications, often due to improper post-surgery care.
After going through some of the most important factors, a surgeon will determine whether you are fit to have a vasectomy reversal and if there are high chances for any complications. After confirming the chances of reversal being successful, the surgeon will begin the process.
Usually, this procedure occurs as an outpatient service that doesn't require a hospital night stay or something similar. However, you may have to rest and get medical assistance for a couple of hours post surgery. Regardless, within a day or two, you should be able to get back to work and get on with your routine.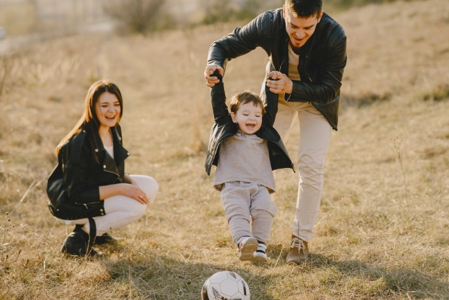 (Source)
What is the Procedure?
The procedure involves your surgeon making sure that you are healthy and fit. The surgeon will make precise incisions after providing general and regional anesthesia to sedate you while leaving your scrotum numb.
The incision will expose your vas deferens (the tubes carrying sperm into the ejaculate that forms with the semen) while releasing it from the surrounding tissues. After separating the vas deferens, the surgeon will make incisions to check if there is fluid present.
In case the sperm is present, the surgeon will attach the severed ends of the tubes together. Nevertheless, if the fluid is lacking and the inside of a tube is dry, it might relate to scar tissue (blocking the sperm). In this case, the surgeon will perform a "vasoepididymostomy," which involves connecting another end of the vas to your epididymis.
Keep in mind that these are highly micro-surgical procedures that require extreme precision and skill. In fact, a surgeon who doesn't have the experience of using microsurgical instruments and equipment might not be the best fit to perform your vasectomy reversal.
Can All Vasectomies Be Reversed? Conclusion
Are you looking for the best doctors and surgeons for your vasectomy reversal? The decision to begin a family is a rather important decision that also requires plenty of consideration. Therefore, you should only contact a surgeon who has experience in the process of vasectomies/reversals and carries a good reputation in the industry.
Dr. Yaniv Larish is an experienced, skilled, expert, and highly knowledgeable surgeon in vasectomy reversals at Vasectomy Reversal NYC. Contact us today at (646) 862-5500 to schedule an appointment with him. Pay us a visit for personal inquiry at 4 East 76th Street New York, NY 10021.
---
Reference Links:
https://www.urologyhealth.org/urology-a-z/v/vasectomy-reversal
https://www.mayoclinic.org/tests-procedures/vasectomy-reversal/about/pac-20384537
https://health.clevelandclinic.org/vasectomy-reversal-5-facts-men-need-to-know-2/
https://www.healthgrades.com/right-care/vasectomy/are-vasectomies-reversible