Why do men reverse their vasectomies? The 20th century has made many changes to marital relationships. Marriage is no longer a need-based requirement for survival. There was a time when people lived in an economical construct, based strictly on monarchic values. In these times, people who lived amongst their families in large numbers benefited from sharing labor. The beginning of the 20th century and the changes in world dynamics have made marital relationships unnecessary for survival. The glue that holds marriages together in the modern world is the intertwined feelings and emotions between the spouses. When we consider this, the crude decisions of couples getting vasectomies and vasectomy reversal begin to make more sense.
Why Do Men Reverse Their Vasectomies?
A vasectomy is a surgically executed procedure. It permanently makes a person infertile and so they can never reproduce. This is a form of birth control along with other forms of birth control. Most people are very happy with their decisions of a vasectomy but 20 percent of people reconsider their decisions. There are certain reasons why a person would reconsider such a huge decision. One of the most common reasons is regret.
·      Regret
People often find themselves making decisions solely based on their emotions. The decision to get a vasectomy is, however, a decision that takes time to make. It is very less likely to be an emotional decision. Even though it is mostly not an emotionally driven decision, you can still find yourself regretting it.  Modern psychology suggests that even intellectually thought-out decisions can be turn out to be regretful because of the inconsistent and unpredictable nature of human emotions.  If you look at it from the perspective of behavioral science, regret becomes an undeniable and normal reason for getting a vasectomy reversal.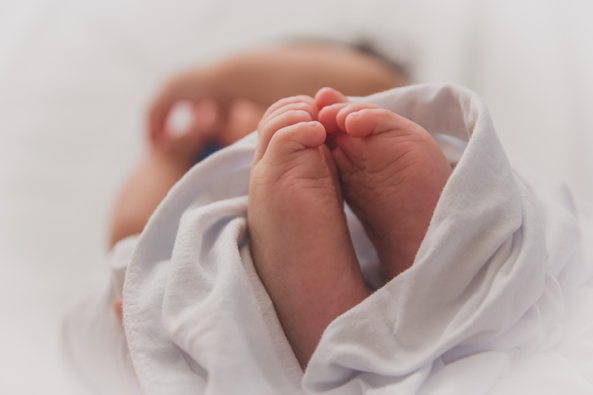 (Source)
·      Change in Perspective
A person that opts for a vasectomy reversal makes that decision based on certain beliefs and morals. Regret can also stem from certain changes in life that makes a person change their perspective on life. Certain accidental events can occur in their lives that make them re-think about their decisions on the vasectomy. These events can be a tragedy or in some cases even a celebration. A person can also change perspectives by getting inspired to views that oppose his ideology. Inspiration can come from anywhere, an internet video, a person, an event or even by one's own mind.
·      Having a Vasectomy in an Unstable Marriage
A vasectomy between spouses is usually a collective decision. In some cases, the person decides to get a vasectomy because of the other partner wants them too. There are relationships that make one-sided rash decisions. In a few cases, the husband agrees to have a vasectomy because the more dominant wife forces her decisions on him. This type of marriage, which lacks compatibility and compassion, is more likely to end in divorce and an unwanted vasectomy. Divorced men, when looking for a new spouse are likely to get a vasectomy reversal to fulfill the desires of conceiving and starting a family.
·      Benefits of Vasectomy Reversal
Another reason why men chose vasectomy reversal instead of other alternative methods like artificial insemination, Vitro fertilization is because it saves the added costs of frequent doctor's visit and medications. Not only that, it also provides the opportunity to experience natural childbirth. Artificial methods can be very costly; they can also be a very alienating experience for the mother. Natural childbirth is a more preferable way of conceiving because the mother feels more connected to her baby. It is also a more relatable process because it has been going on for centuries. The restoration of fertility is not temporary but lasts for the rest of your life.
·      The Success Rates of Vasectomy Reversal
People are often times apprehensive before going through a surgical procedure. Not everyone is comfortable with the idea of a surgical procedure in their genital area. A person might reconsider going through any surgery that does not even completely ensure successful results. People tend to make the decision of undergoing a vasectomy reversal with no hesitation because of the unwavering success that it has. The rate of achieving pregnancy after a vasectomy reversal ranges as high as 97%. In men who have longer delays after vasectomy, the success rate can be as high 67%. It also rarely has any negative effects, not to mention the post-surgery pain, which is more or less the same as post vasectomy pain.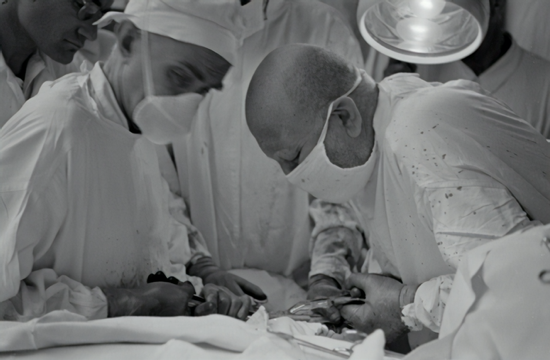 (Source)
Why Do Men Reverse Their Vasectomies? Conclusion
Many reasons can play into a person's mind, which can eventually make him decide in favor of a vasectomy reversal.  Technological advancements in microsurgery have made it possible for a man to choose against his own decisions. Men who wish to have their vasectomy reversed can now easily make that decision.
Multiple, variable reasons can dictate their decision, but the possibility of the outcome will always remain constant. If you wish to stamp your decision on getting a vasectomy reversal, visit our clinic and Dr. Yaniv Larish will provide you with skilled and professional care and consultation.
Yaniv Larish, MD
4 East 76th Street
New York, NY 10021
(646) 862-5500