What Is a Microsurgeon? A microsurgeon performs microsurgery procedures on the body through a microscopic technology. It allows microsurgeons to view and operate on nerves, small blood vessels, or tubes. Microsurgery can be performed on different parts of the body that have sensitive structures.
Moreover, a microsurgeon uses a high-powered magnification system for the procedure. Interestingly, it is useful for solving other complicated reconstructive problems of the body.
Microsurgical vasectomy reversal, for instance, is one of the most sensitive and complicated processes that reconnects the pathway of sperm into ejaculation. It allows men to re-gain their fertility and ultimately makes it possible for couples to conceive a child naturally.
Why Perform Microsurgery?
This microsurgery reverses the underlying impact of a vasectomy, which disconnects the vas deferens. A vasectomy builds a block in the tube, and a vasectomy reversal surgery removes that blockage.
Historical Relevance
Microsurgical methods have been popular since the early 1960s. The significance of modern microsurgery can be traced back to old techniques. However, the advent of digital tech integration sealed the fate of the microsurgery.
The Right Course of Action after Your Treatment
Once your vasectomy reversal surgery is complete, you will be on a liquid diet for an entire day. A microsurgeon would offer rigorous support and recommend you to be cautious after surgery.
The surgery also needs you to remain warm hydrated after the surgery. Primarily, the part of your body where the surgery was done should have a higher position to get rid of the extra fluids. You can expect minor pain after the surgery. However, you can take prescribed medications to alleviate the pain.
After a vasectomy reversal procedure, the skin around your penis may feel warm or look red. Besides, don't hesitate to report any color, tissue, or temperature change to your doctor immediately.
Skills: What Ergonomics a Microsurgeon Should Have?
A professional microsurgeon will have an attentive mindset, relaxed posture, stable equipment, and flexible hand movements. For example, to achieve exact controlled movements of the hand, a microsurgeon's wrist and forearm must be supported. Furthermore, it should have a dorsiflexion angle at 20° to decrease muscle tremors.
Moreover, a microsurgeon understands the vitality of all movements. Every movement has its usefulness, deliberation, and purposefulness. Pen grip, for instance, is the best precision grip for microsurgical procedures. For example, your microsurgeon should have the skill to perform a complicated method like epididymovasostomy for men.
Different Procedures, Different Tools
The instruments utilized for microsurgery magnify the operating area. As a result, microsurgeon makes movements that are more precise. The magnification, for instance, facilitates microsurgeons to see micro-structures that are usually impossible to see.
Contemporarily, the essential microsurgery tools are microscopic mat, microscope, and microsurgical equipment. Similarly, different microscopes have different features and surgeons can use them as per patients' needs. Though most of the microscopes are stand-alone, microsurgeons change the position of a microscope through ceiling-mounted microscopes.
An experienced microsurgeon also takes care of the operating room with low lighting to make the lighting of a microscope stand out. Simultaneously, the microsurgeons can see the visual display of the information through the video camera placed in the operating area.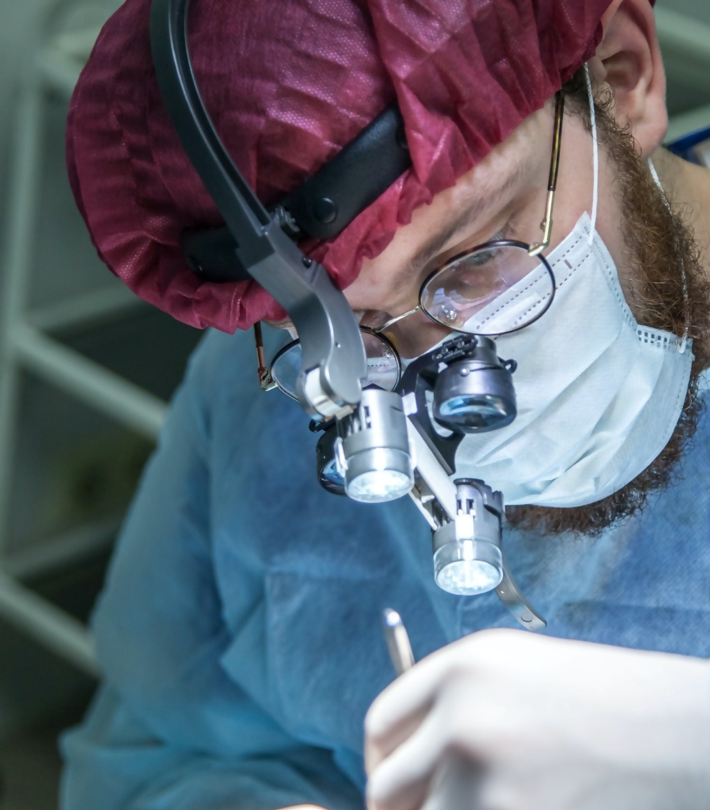 For microsurgical repair, a relatively higher magnification is needed. Conversely, microsurgeons can use lower magnifying lenses in the form of eyeglasses. Remember, most of the microsurgical equipment is explicitly designed for microsurgery. Common microsurgical instruments involve forceps, needle holders, scissors, clamps, irrigators, vessel dilators, and vascular clamps.
The complicated nature of a vasectomy reversal procedure, for instance, may require different kinds of surgery, a multitude of considerations, and other elements that would usually be won't be included in a traditional process. The procedural area, size, and microscope lenses can all play a different role during the surgery.
The Role of Robots for Microsurgery
Robotic technology in the hands of the microsurgeons has had a significant positive impact on patients. In fact, it's a win-win for hospitals and clinics. Most importantly, the technological advancement of robotic control provides specific advantages for patients who experience grave nerve-related injuries.
The objective of the robotic microsurgery is to prevent large-scale incisions. Microsurgeons, on the other hand, sometimes use large incisions to conduct extensive surgeries within the body. However, robotic control is capable of making small accurate incisions within the body. Furthermore, robotic control allows different dimensions of moments, such as the 3-D vision of the body and providing impeccable optical magnification.
Why You Should Select a Microsurgeon for Your Vasectomy Reversal
Several urologists can provide their expertise to perform a vasectomy reversal procedure. Remember, a urologist without training usually has only a 30% chance of success with the surgery. Additionally, some urologists take fellowship-training and distinct courses to study experienced professionals for a couple of weeks.
You should thoroughly interview potential physicians for your vasectomy reversal procedure because most of the urologists don't have any training background. Besides, the success of a vasectomy reversal is higher when a urologist performs it microsurgically. Therefore, select a microsurgeon who has a vast knowledge and experience with reputable track-record to increase your chances of success. It's high time you realize your dream to have a child naturally.
Schedule an Appointment
It would be wise to discuss the vasectomy reversal process with your surgeon in detail. Apart from benefits, ask your surgeon about possible risks and complications. Help is just around the corner and a phone call away.
Contact Dr. Yaniv Larish for a consultation at (646) 862-5500 or read more about the vasectomy reversal process here.