Have you or someone you know changed their mind about their vasectomy? It's common for men who undergo vasectomies to change their minds and want to reverse the process. Some search for a solution so they can bear children again, but many are under the impression that reversal is not possible. So, if you want to have kids after having a vasectomy, you can get it reversed. But, vasectomy surgery is more complicated than a reversal.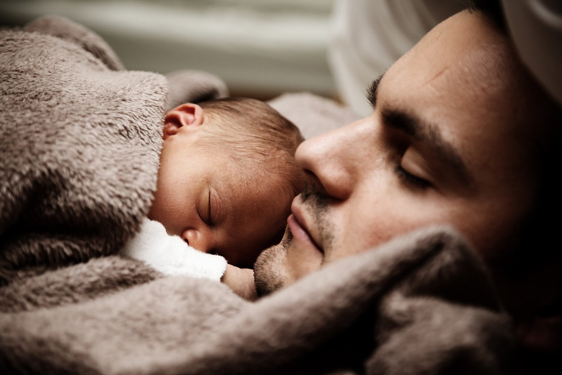 (Source)
Vasectomy is a process wherein the doctor cuts the vas deferens and blocks sperm flow from the testes to your penis. Vas deferens are a tube that carries the sperm cells, so they combine with the semen during ejaculation. While conducting a vasectomy reversal, a surgeon has to reconnect both the tube's ends, allowing sperm to pass through. If you live in NYC, you can visit Vasectomy Reversal NYC and consult highly qualified and experienced doctors.
Who Gets a Vasectomy Reversal?
If you finally decide to start a family, you can consider vasectomy reversal. Five to six years after their vasectomy, men often decide to have children again. Either they feel like they are ready to raise a child, or their spouse wishes to have children. Doctors may also recommend this procedure if you experience pain in your testicles. Yes, in some cases, people develop pain because of their vasectomy. You may experience pain for various reasons, but the reversal is an effective way to get pain relief and have children with your partner.
Yes! I Want a Reversal. What Should I Do Next?
Regardless of your reason to get a vasectomy reversal, you need to consider few things. For starters, you are not the first person to regret your decision to get a vasectomy. Hundreds and thousands of people change their minds after the first few years. Suppose you are one of them; no need to worry. You can opt for a vasectomy reversal, which is a non-invasive surgery. However, keep in mind that you need an experienced doctor to perform the surgery.
Getting your vasectomy reversed by a professional doctor with extensive training will increase the success rate. Not to mention, they should have years of practice performing the procedure, so they understand how to do it without causing complications. Vasectomy reversal is a safe and successful surgery to recover from vasectomy. If you discuss the option with a person who previously got a vasectomy reversal, they will likely recommend that you get one.
What Is Vasectomy Reversal?
Vasectomy reversal is a surgery that involves the reconnection of vas deferens. Many people undergo a vasectomy due to male sterilization and permanent contraception. After some time, many people change their minds and want a reversal. Vasectomy reversal is a time-consuming and expensive treatment. Considering the success rate of this procedure, it is the most effective technique to regain your fertility.
The success rate of vasectomy reversal highly depends on when you decided to get a reversal. The earlier you make up your mind, the higher the success rate. Your body keeps on changing from time to time. After a vasectomy, your body will recover, and it reaches a point where surgeons find difficulty in reattaching the tube.
How Is a Vasectomy Reversed?
There are methods for vasectomy reversal. The first and common method for reversal is vasovasostomy. In this procedure, the doctor will attach both ends of the vas deferens tube. When this happens, sperm can travel from the testes to your penis as you ejaculate. The second procedure for vasectomy reversal is vasoepididymostomy. In this method, the doctor will attach the vas deferens with a small organ that holds your sperm. The doctor will find this organ behind each testicle. This procedure is more difficult than a vasovasostomy. Surgeons recommend this procedure if a vasovasostomy is not possible or it doesn't work.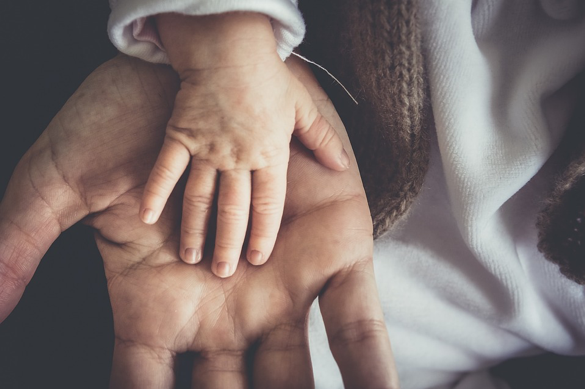 (Source)
A professional doctor will perform a vasectomy reversal in their clinic or hospital. The procedure takes place after the doctor gives you general anesthesia. You will be unconscious throughout the process and won't feel any pain. You will regain consciousness in two to four hours. After the surgery, you can leave for home. However, you will recover from the reversal procedure within two weeks. You can get vasectomy reversal numerous times. However, each time that you undergo the procedure, the success rate decreases.
Changed Mind About Vasectomy? Conclusion
Vasectomy reversal is an effective technique to regain your fertility. If you recently underwent a vasectomy, your success rate for reversal is higher. However, as time goes by, the success rate decreases. Vasectomy reversal isn't an extensive technique. There are two types of reversal methods; vasovasostomy and vasoepididymostomy.
Do you want a vasectomy reversal? Contact us at 646-862-5500. We perform vasectomy reversals under the supervision of a highly qualified surgeon, Dr. Yaniv Larish. Feel free to contact us and make an appointment.