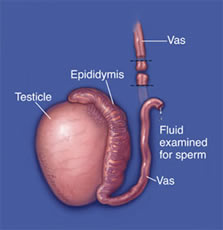 Vasectomy reversal is overall a very safe procedure. For this reason, it can be a very good option for men who wish to have children. It's important to know that most vasectomy are very successful. There is no guarantee, though, that this will occur. And, even if the procedure is successful, that does not mean you will have success in conceiving a child. However, it is important to take into consideration any risks and concerns associated with this procedure before making the decision to go forward with it.
What Are Potential Risks?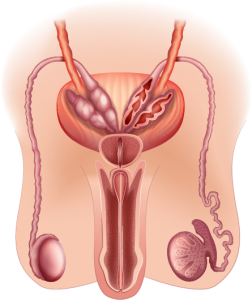 Vasectomy reversal is a very safe procedure with few threats. However, in rare situations, complications can occur. Your doctor will discuss these risks with you before you go through with the procedure. You should ask any questions you have at that time. Some of the potential risks you should know about include these:
Bleeding: Bleeding in the scrotum can occur. This leads to a hematoma, a collection of blood. This can create swelling in the area and pain. The best way to avoid this complication from occurring is to follow your doctor's specific directions after your procedure. Rest is necessary to allow the connections to re-grow and for the incisions to heal properly. Even if you do not see blood, it can
Infections: Like any surgery, there is a risk of infection with vasectomy reversal. Generally, this is very uncommon because the incisions are very small and the procedure is done in a surgical unit. However, if you do have an infection, your doctor may recommend medications to treat it.
Chronic pain: For some men, the worst problem resulting from vasectomy reversal is chronic pain. This is not very common, but it can occur in men. It may be treatable or it may not be.
It's important for you to take the time to talk to your doctor about any other types of medical concerns you may have that could impact your success rate or your safety through this procedure. For most men, it requires only a few weeks of downtime.
To find out more about your options and risks in vasectomy reversal call our office and make an appointment at (646) 862-5500 for a consultation with the best urologist in New York.