A vasectomy reversal allows a man to father a child after a vasectomy procedure has been carried out. It is a fairly minor procedure with a short recovery time of around one week. During the procedure, the surgeon makes two small incisions on each side of the scrotum, before joining the two ends of the vas deferens tube, allowing sperm to move through this tube to the penis once again. If you have previously undergone a vasectomy but have changed your mind about having children, a vasectomy reversal will be necessary. Here's what to expect before the procedure:
Preparing Yourself for Surgery: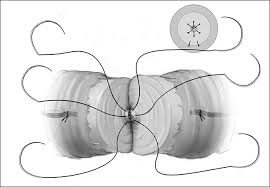 In the weeks leading up to your vasectomy reversal, it's important to ensure that you're fully prepared for the operation. Make sure that you have covered all your concerns during a consultation with your doctor, including exactly what surgery is planned, the benefits, risks, and potential alternative options. Inform your doctor of all medicines that you take, both prescription and natural/herbal remedies. You will be given specific instructions if it's necessary to stop taking any medications before surgery. You must follow these instructions exactly.
On the Day:
You will have been given instructions on when to stop eating and drinking before your procedure; make sure that you follow these, or you will run the risk of the surgery being cancelled. Do not take a bath or shower before coming in for surgery, and save applying lotions, deodorants, or cologne for later. Remove any jewelry and piercings and take out your contact lenses if you wear them. Unless you are instructed otherwise, you should shave your pubic area before surgery.
Preparing to Go Home:
It's a wise idea to have some arrangements in place for getting home before you go in for surgery. It is not advisable to drive yourself home after surgery, even if you are given some time to recover before being discharged. The effects of pain medication and anesthesia can make it unsafe to drive for at least a couple of days following the procedure. Your doctor will give you more specific details on how long you can expect before you get back to normal.
What Should You Bring?
You should bring a picture ID, such as a driving license or passport to the hospital with you on the day of your procedure. You should also have comfortable loose-fitting clothing such as tracksuit bottoms for your journey home.
Get in touch today to discuss your vasectomy reversal options with a respected NYC doctor.
Call our offices today at (646) 862-5500 to discuss your specific case. You'll work with the best urologist in New York to determine what is best for your needs